Book appearance
Buerkert, A. & E. Schlecht (eds.) 2010. Oases of Oman: Millenia old livelihood systems at the crossroads. Second expanded edition, Al Roya Press & Publishing House, Muscat, Oman. 145 p. ISBN: 978-9948-15-510-2.
P. O. Box 343, Postal Code 118, Al Harthy Complex, Muscat, Sultanate of Oman
Price: 10 OMR (~20 EUR) plus postage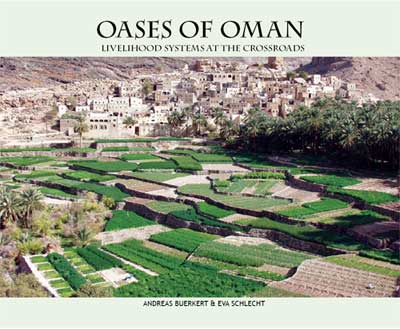 Extract from the foreward:
This book pays tribute to the development of Omani settlement structures that defined the bio-physical and climatic conditions characteristics of the harsh conditions on the Arabian Peninsula. It also highlights the treats that Omani oases face from the recent modernisation processes that have profoundly transformed their physical cultural and economic basis.
(H.E. Hamoud bin Faisal al Busaidi, Minister of the Environment & Climate Affairs)
---
Official book presentationProf. Dr. Andreas Buerkert & Prof. Dr. Eva Schlecht:
Oases of Oman - livelihood systems at the crossroad

Bait-al-Baranda, Muscat, 10 January 2010

GUtech, Muscat, 11 January 2010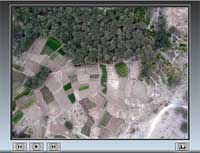 (Photos by Andreas Buerkert, University of Kassel)